Harare - The mayhem engulfing the ruling party Zanu-PF's primary elections since the departure of Robert Mugabe, has attracted the ange...
At most centers, ballot material arrived late, causing the postponement of the elections, while the elections department blamed printers for the chaos.
"We had been assured by Jongwe Printers that they would be through with printing by Friday. They eventually had technical problems with their machines, which broke down.
"But they took long to inform us hoping that they would be fixed on time. The problems have since been dealt with," said Zanu-PF commissar, Engelbert Rugeje.
However, Nick Mangwana, a UK-based Zanu-PF official is not amused with the mayhem.
"We are witnessing 1 (one) of the most farcical primary elections since 1995. Too much amateurism in the whole management process. Candidates names disappear. Ballots not on site in time, dodgy cell records, no cohesion and no central control. This is a wake up call."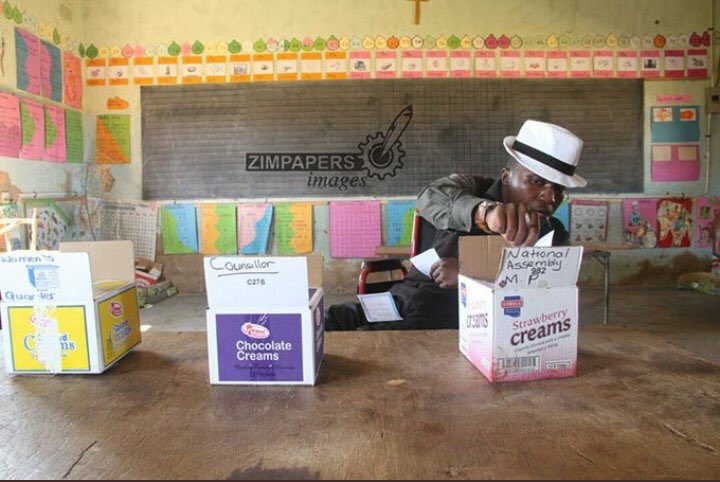 Zanu-PF Primary Elections Marred by Chaos
Exiled former ruling party member, Professer Jonathan Moy also critical of the process.
"If you honestly believe that the #JuntaPF chaos, alleged Jongwe Press breakdowns, Army & Commissariat incompetence displayed by Rugeje & postponement of your primaries described in the story below represents a new dispensation, then you are all mad."
Rugeje has attributed the confusion to the high number of candidates to enter into the race.
"This election attracted interest from a lot of people and these problems are expected. Some of the problems were related to people whose names could not be found in the register. This is why we urge people to go and verify and inspect the register to avoid these problems."
Zanu-PF sent out a 600-member team to verify the party's Electoral College. At least 364 polling stations have been identified across the province where 120 candidates are vying for the 22 House of Assembly seats.

According to the Herald, ballot material arrived at the provincial party offices in Chinhoyi at around 9am. Voters failed to cast their votes in five of the contested wards in Kariba Urban.

In Norton, where Christopher Mutsvangwa is facing Lameck Mutendereki, tempers flared as the aspiring candidates debated on whether to proceed with the elections or not, as the voting material had arrived late.

"Things should not go on like this. We hope things can be sorted out. It's too late to have election here, there are no lights. It's already dark," Mutsvangwa said.
Voting delays were also recorded in Masvingo, Mashonaland West, Murehwa North and South, Goromonzi and Uzumba Maramba Pfungwe where voting failed to take off.
Tinzwei Is A Worth Voyage For Those In Pursuit For Up-To-Date World Events.
Read More At The Online Coronavirus Portal Or Use The 24-Hour Public Hotline:South Africa:
0800 029 999 or just Send Hie to 0600 123 456 on
WhatsApp