Tongayi Arnold Chirisa's star continues to shine on the international film scene as he has earned another big role on the third season of A...
Tongayi Arnold Chirisa's star continues to shine on the international film scene as he has earned another big role on the third season of American television series "iZombie".
The highly rated award winning series will be a big boost for the actor who has already starred in several major television productions and movies.

For someone whose journey started with a role as a detective on local soapie "Studio 263", his life is like a fairy tale, with his unbelievable climb up the ladder over the years.

Having gotten his first big international break when he starred alongside Leon Schuster on "Mr Bones 2: Back from the Past" in 2008, more lucrative opportunities have come his way.

Now based in Los Angeles, the actor has since appeared in many internationally acclaimed productions including "Crusoe", "Sleepy Hallow", "NICS Los Angeles" and "The Jim Gaffigan Show", to name just a few.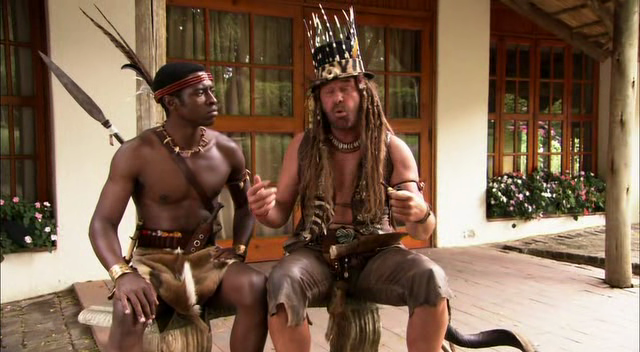 Arnold Chrisa

Speaking to The Sunday Mail Leisure, Chirisa said this was a big opportunity for him to increase his visibility in the industry. While he could not reveal much detail about his new role, he highlighted that his character was significant in the plot.

"I can't really say much about my role in "iZombie" except that it's a very big arch in terms of the storyline. My character is in throughout most of the third season, which premières in April on the CW Network channel."

He also gave hints of what fans should look out for on the series as he tried to explain his character.
"Let's just say that my character is fun, charming and I am sure you will love him because he is an all-round great guy."

Meanwhile, the actor has an opportunity to make history by being the first actor in the country to win an accolade at the Africa Magic Viewers' Choice Awards (AMVCA) to be held on March 4 and March 5 in Lagos, Nigeria.

These awards are an acknowledgement and celebration of the contribution made by Pan African filmmakers, actors and technicians to the success of the continent's film and television industry.
Chirisa was nominated for the Best Actor in Drama category for his role in the movie "Happiness is a Four Letter Word".

Winning the accolade will be no walk in the park as he faces stiff competition from continental heavyweights who include Ramsey Nouah, Richard Mofedamijo, Sambasa Nzeribe, Gregory Ojefua, Olu Jacobs and Femi Jacobs.

With voting having commenced on December 14 last year and the cut-off date being February 14, the actor has a few weeks to rally people behind him. Voting is being done via WeChat and everyone on the African continent is eligible to vote.

Chirisa said he felt honoured to be recognised among some of the top actors on the continent.
"It's a great honour to be recognised on the African continent and I think anybody will consider that as a huge pat on the back and I am very grateful to everybody who has seen it fit to count me in the running for one of the top accolades for best actor at the AMVCA," said Chirisa.

"It is a great feeling and very humbling to know that your work is not in vein," he added. This platform will certainly beef up the actor's CV, which is already laden with colourful career highlights. Although he tried to play down the impact this will have on his career, he was confident that more people would start paying attention to his work.
"I don't really know how this will affect my career but I am just really excited to be on this journey since my inception days of "Studio 263" up to now. Just getting the nod gets people curious to know who I am, what this film is about and this can lead to many things so at this point, it is good enough to have people seeing my name and wondering who I am and doing some research to see where I am from."

While it might seem like a big mountain to climb, Chirisa said winning such an award would not only be amazing but also humbling. "Walking away with the award would be great because the feeling that you are being awarded for something that Africans voted for means that people on the continent acknowledge you.

"Although you cannot predict how these things go, I am just looking forward to having a good time but I am also hoping that I can make it out there. This will obviously not be the end of the road but hopefully the beginning of many award shows, God willing."

The actor also said he was excited to have been nominated in a category that features some of the best actors on the continent — people he grew up watching on TV. He added that the thought of being nominated for any award never crossed his mind while he was on set for the movie as he was just concentrating on doing his best.

"When I work I don't think about the accolades I might end up getting because the most important thing would be to convey your story in a manner that people would be able to respond to as you would have given your best to the project."

He said there are more interesting projects that he was involved with and they will be coming out during the course of the year. "There are a couple of things that we are trying to develop in 2017 and we will just keep on trying to raise our standards in terms of our craft, whether it's in writing or acting." - The Sunday Mail
Tinzwei Is A Worth Voyage For Those In Pursuit For Up-To-Date World Events.
Read More At The Online Coronavirus Portal Or Use The 24-Hour Public Hotline:South Africa:
0800 029 999 or just Send Hie to 0600 123 456 on
WhatsApp